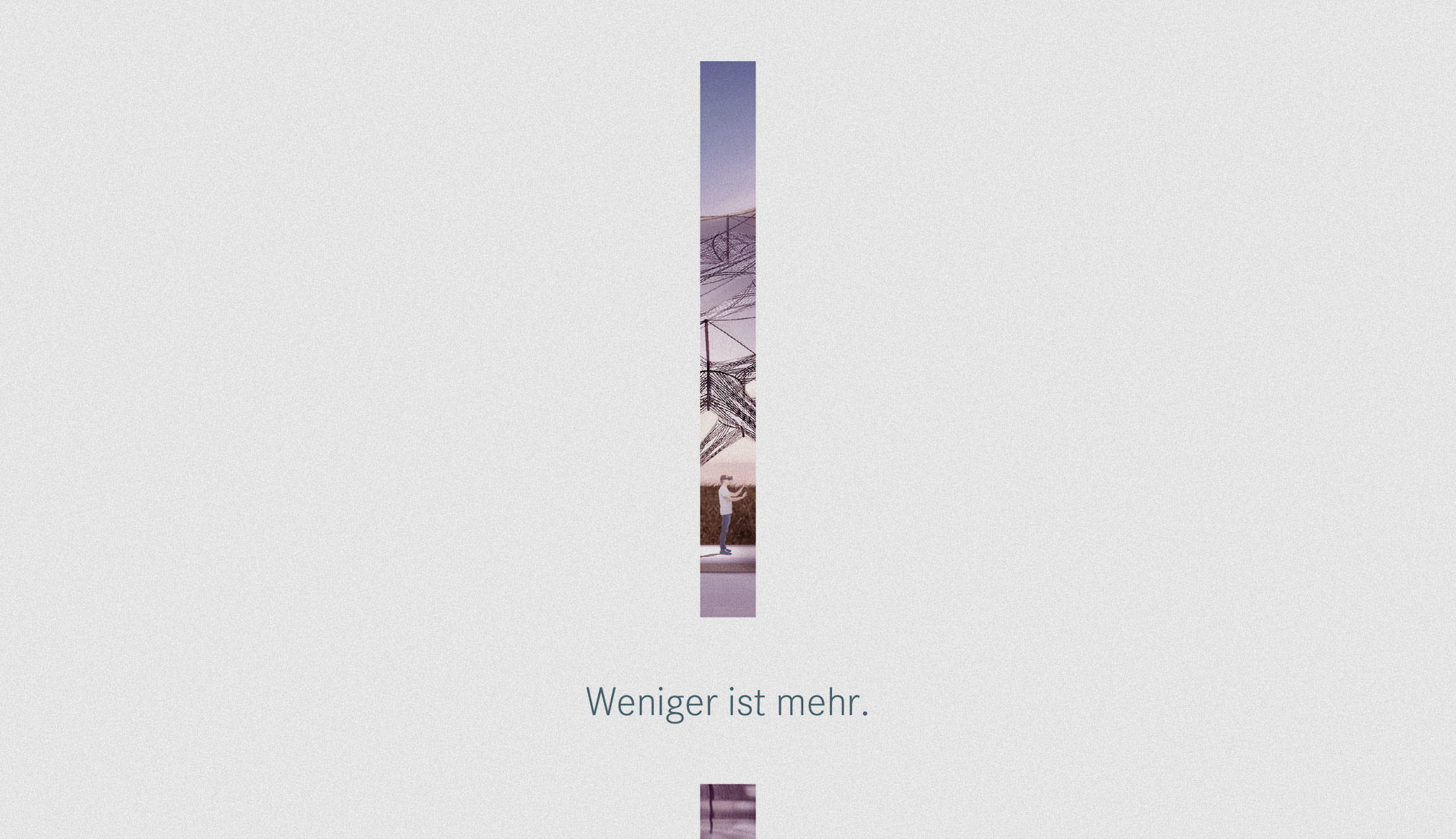 VOM REIZ DER RHETORISCHEN KONSTRUKTION EINES OXYMORONS.
"Weniger ist mehr" – schon das Bauhaus setzte auf den Reiz eines sog. Oxymorons, einer unausgesprochenen Bedeutung (weniger Dekor – mehr Funktion) und dadurch gegensätzlichem Wortlaut. Für die Leichtbau BW können wir dieses "Mehr" genau so beziffern: mehr Design, mehr Prozess, mehr Simulation. Hier sind wir Haus-Agentur in allen Belangen: Corporate Design, Editorial-Design für das Magazin LEICHT.WERT, Website-Design, Flyer, Broschüren, Studien, Urkunden, Messestand, Leitsysteme, Ausstellungsdesign, Give-Aways, unterschiedlichste Printprojekte und … eben "mehr".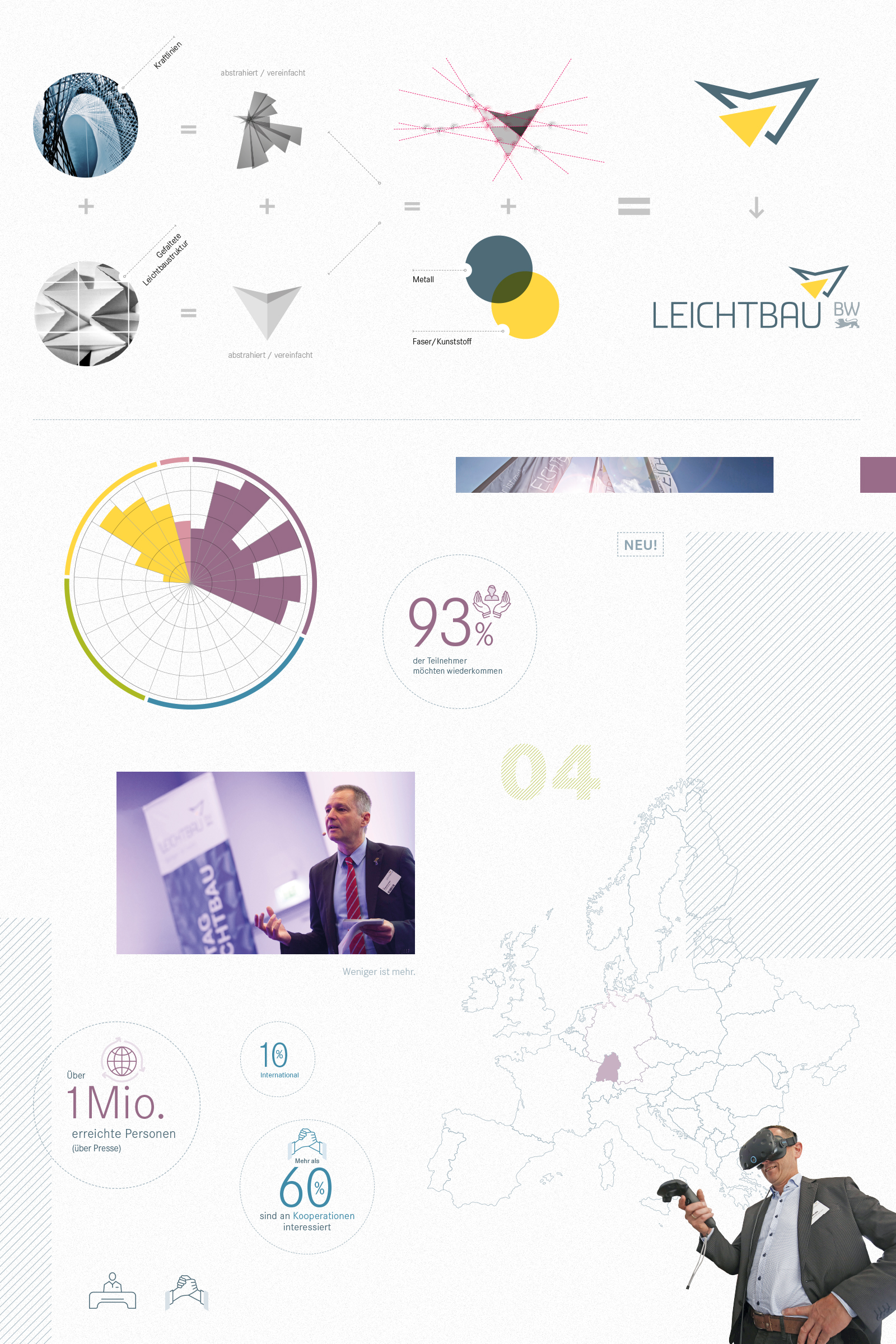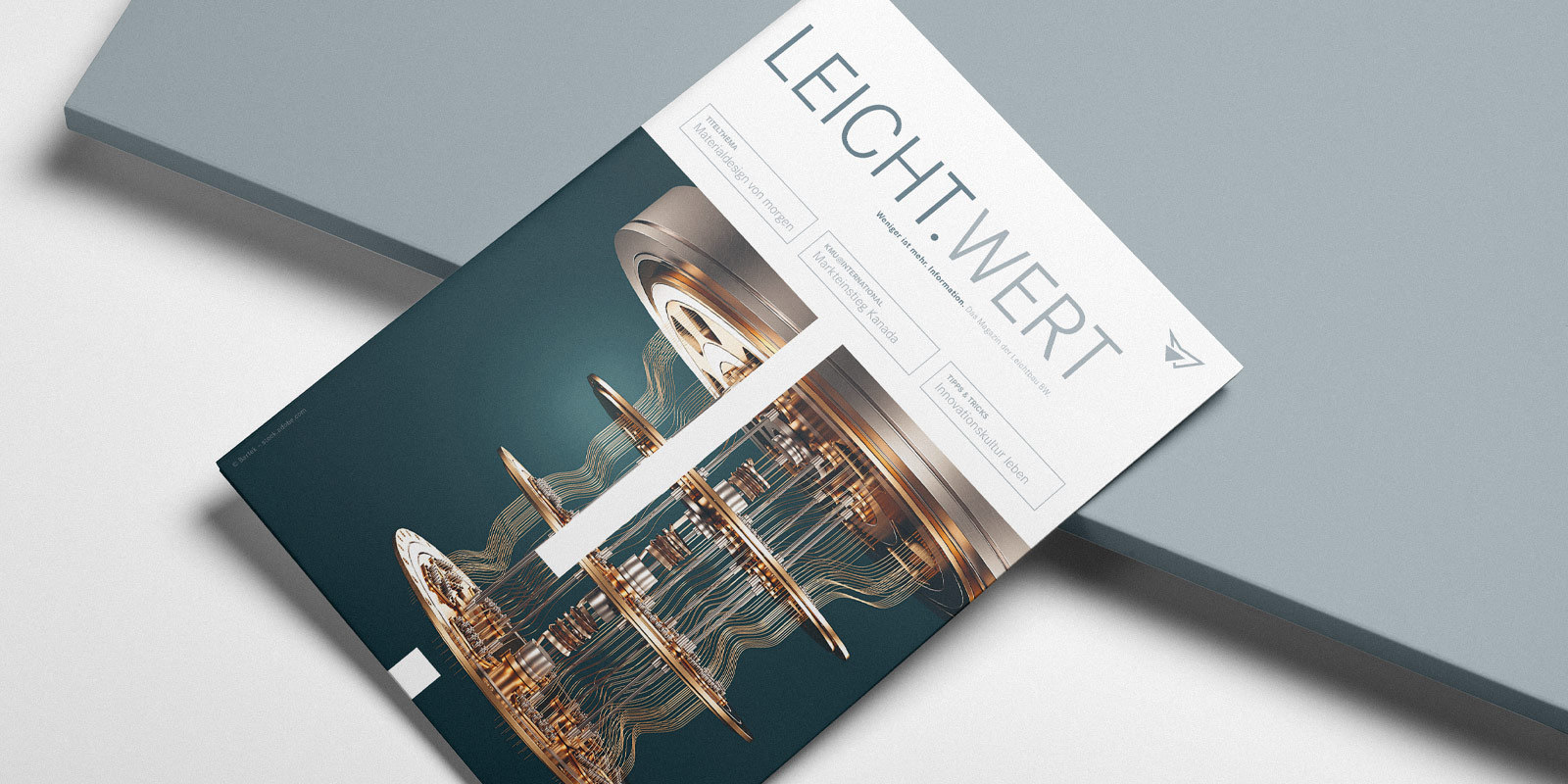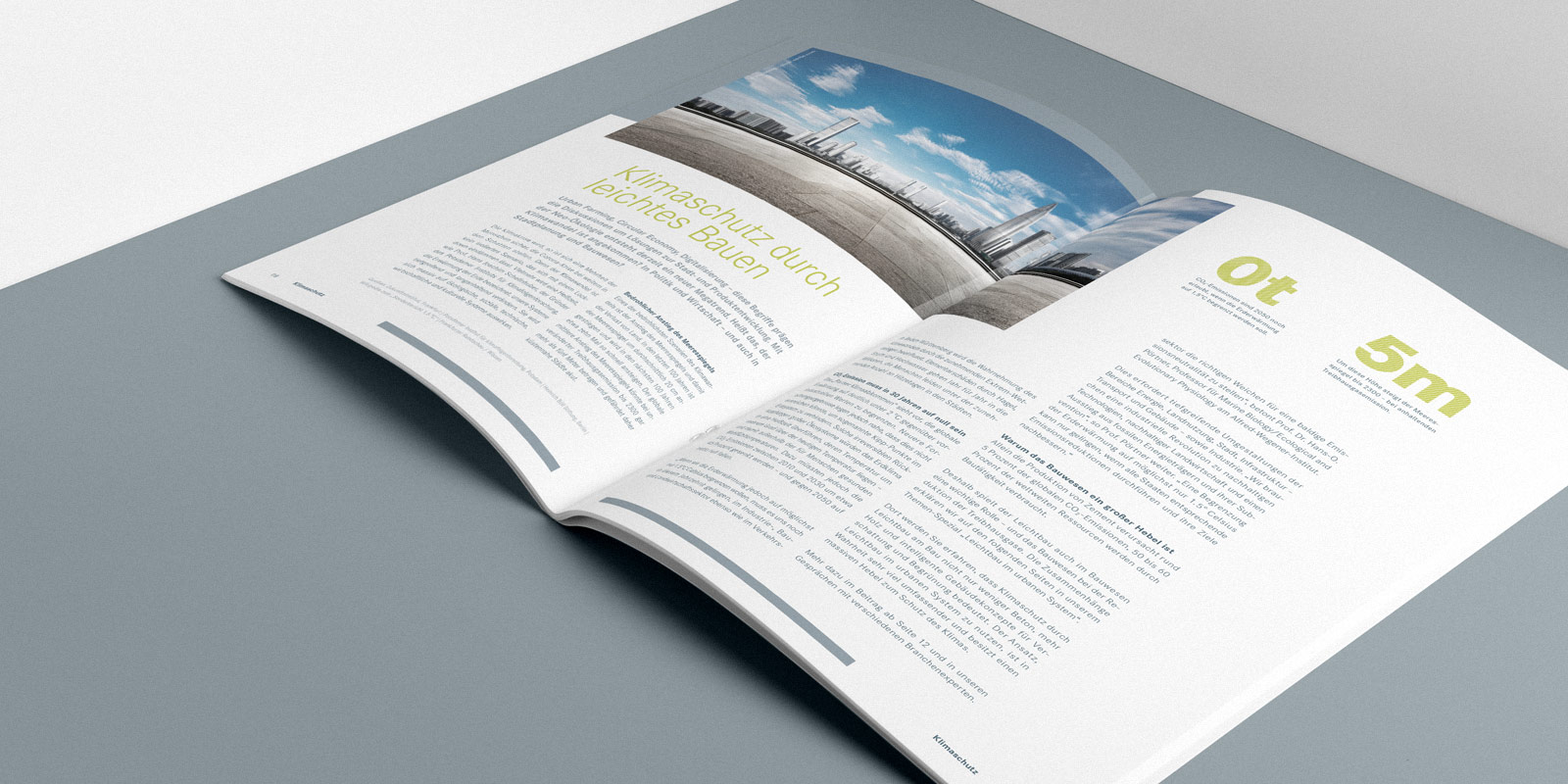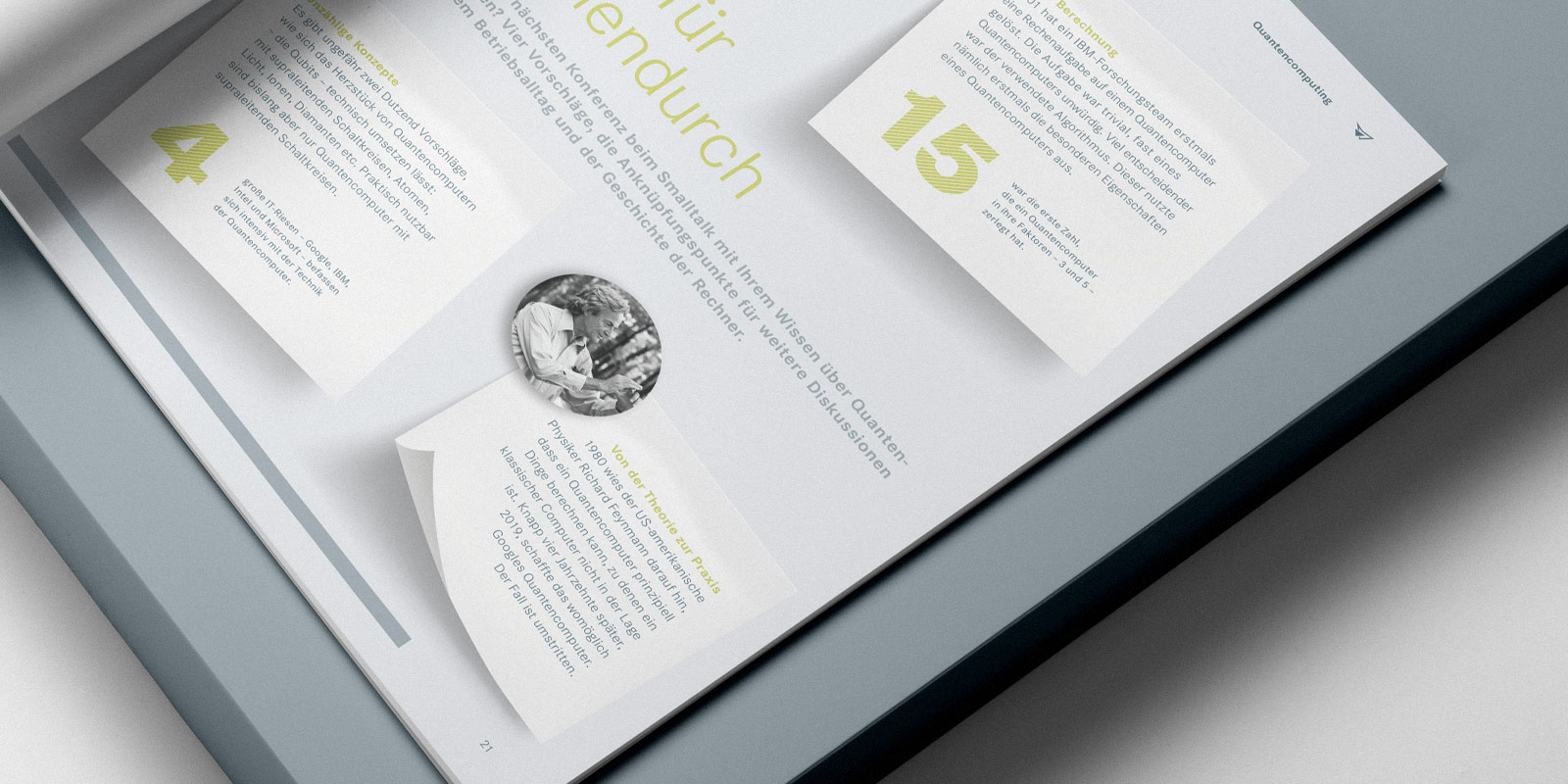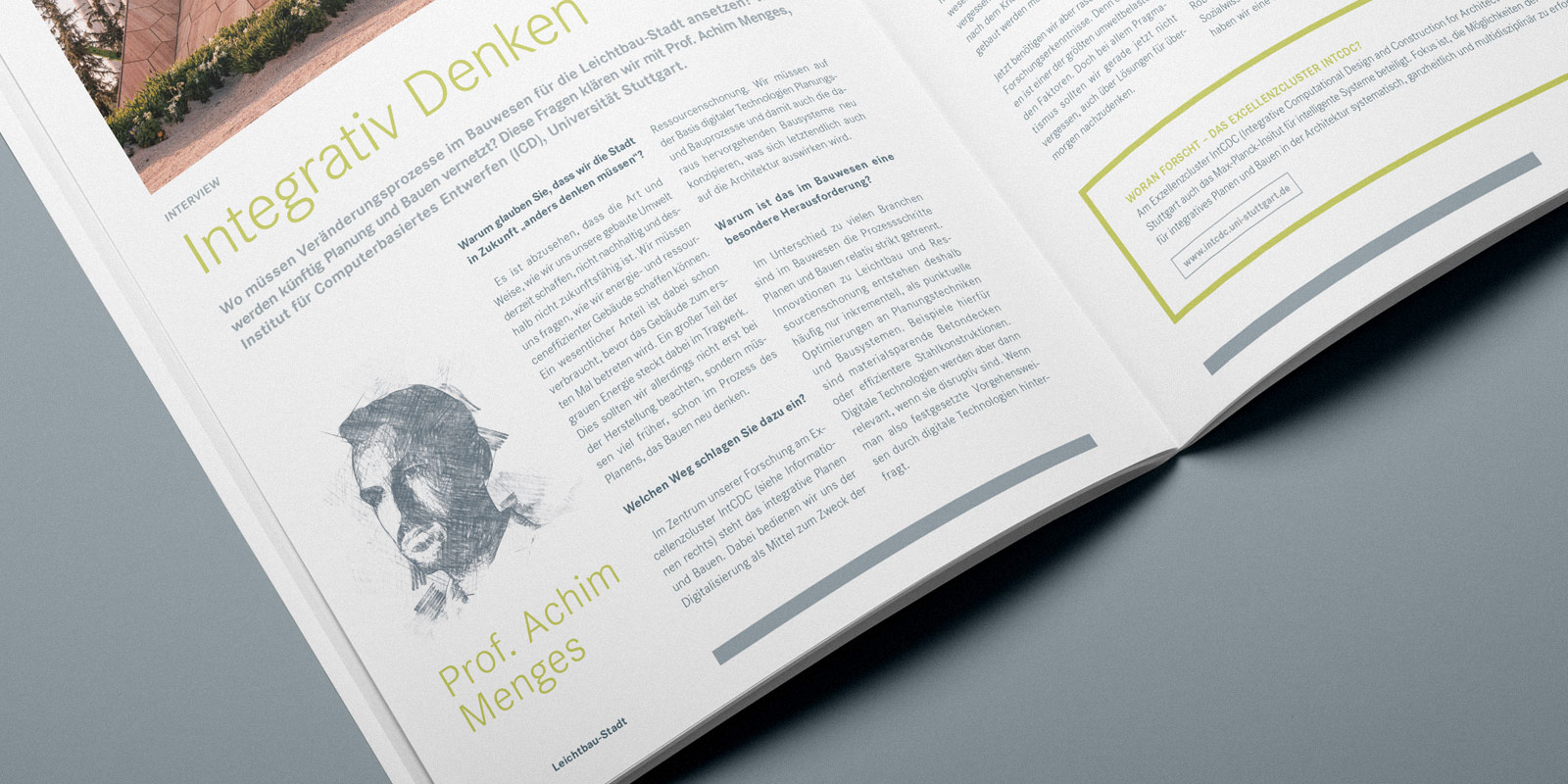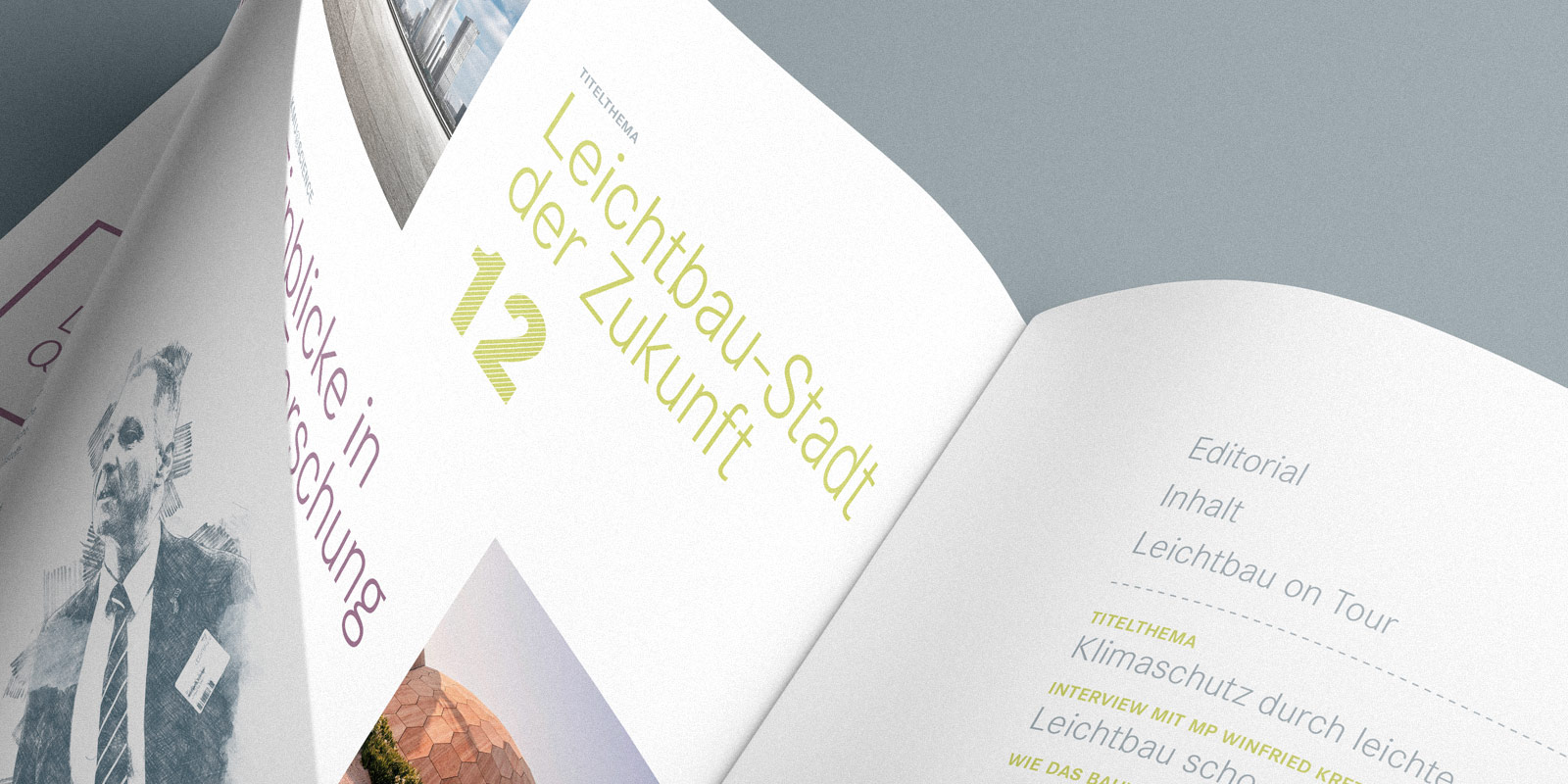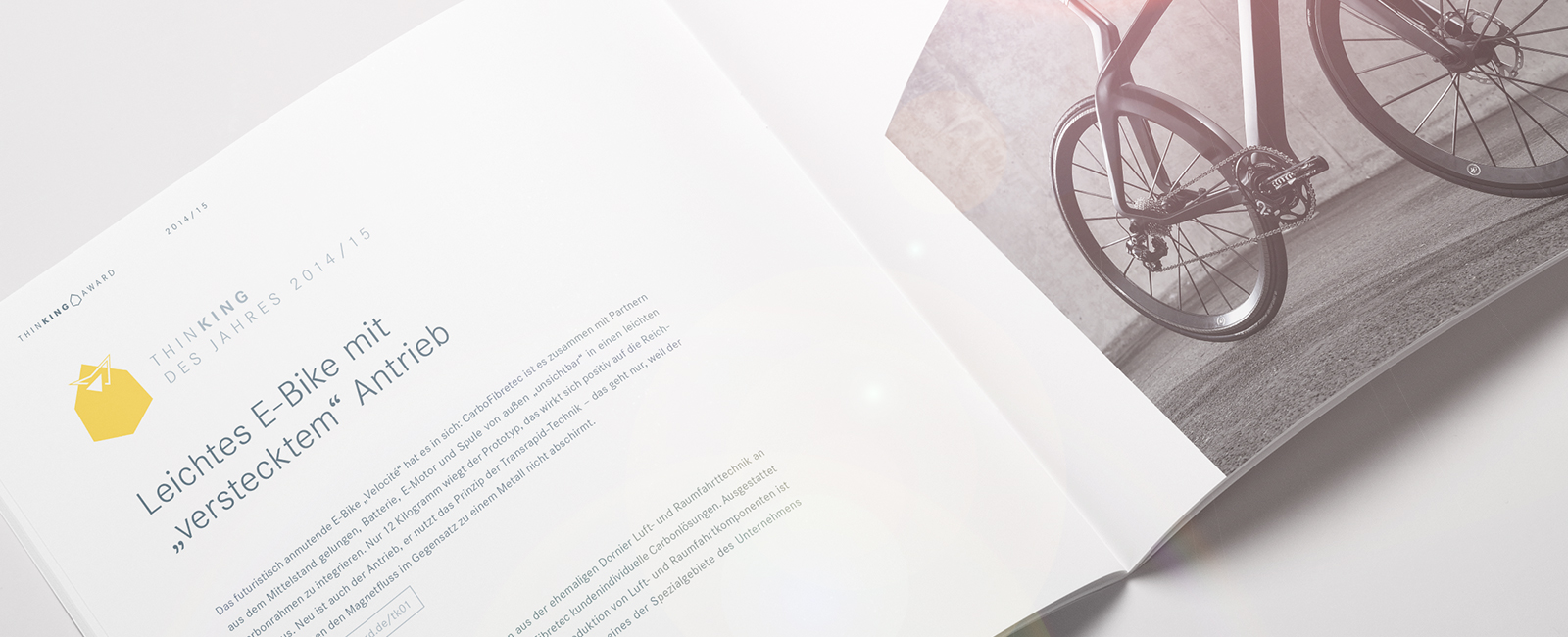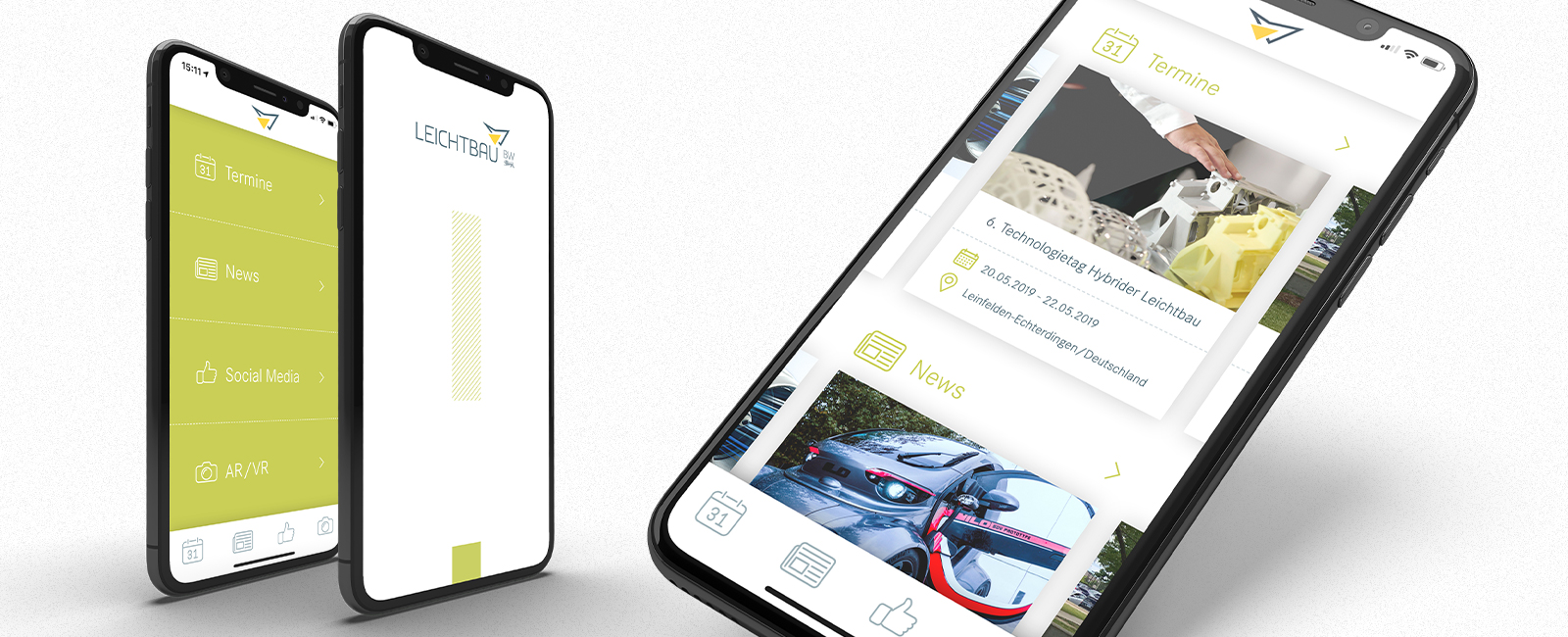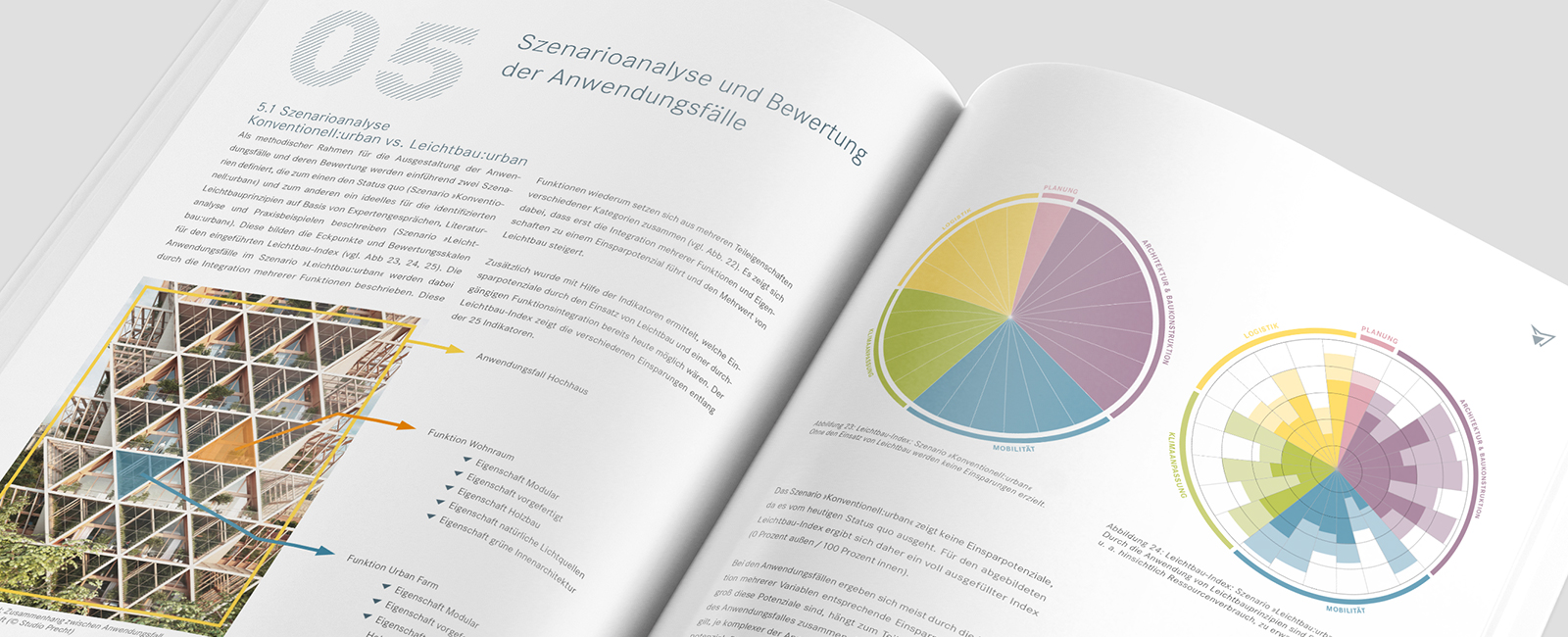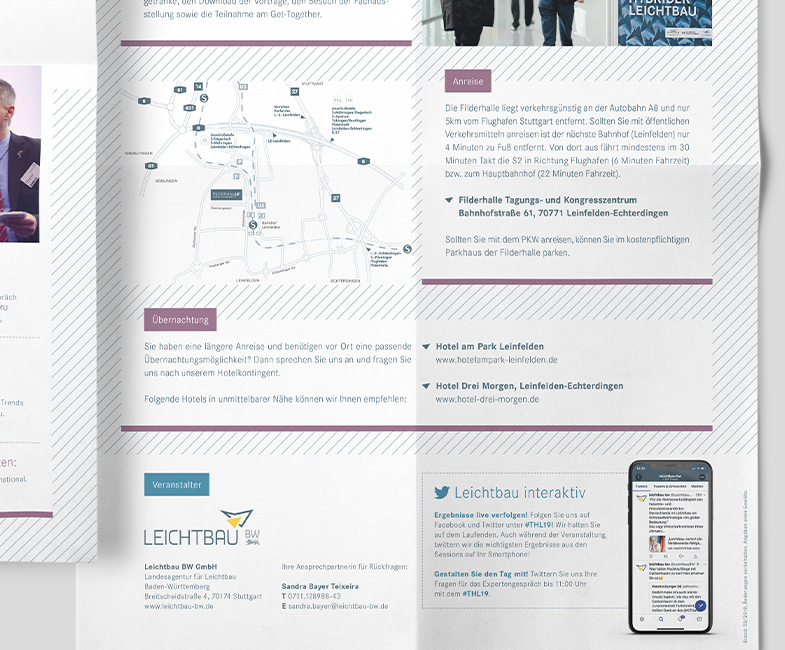 Let's work for you
You have a new project, but are still looking for a design agency? Look no further. Simply email us all the details. We're raring to go.