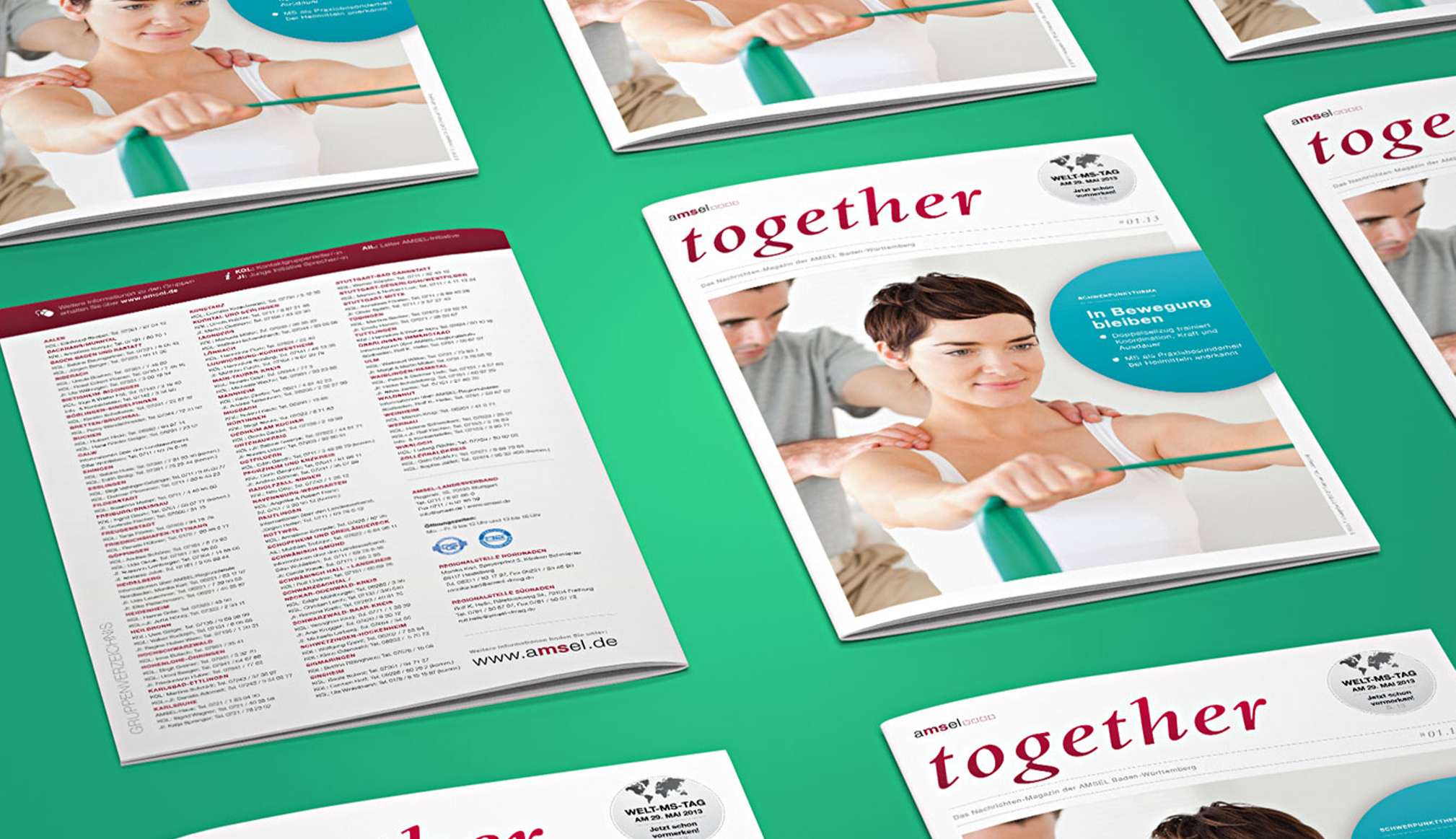 HEBT MAN DEN BLICK, SO SIEHT MAN KEINE GRENZEN.
Ein japanisches Sprichwort, welches für unsere Mitmenschen, die an der bis jetzt unheilbaren Multiplen Sklerose erkrankt sind, einen Lichtblick bedeutet. Eine große Bedeutung hat dabei aber auch das Zusammenstehen – the "together". 4 x jährlich machen wir Gestaltung & Satz des Magazins "together", leisten Anzeigenakquise/-verwaltung dafür und haben ein Imagebooklet realisiert sowie viele weitere Projekte.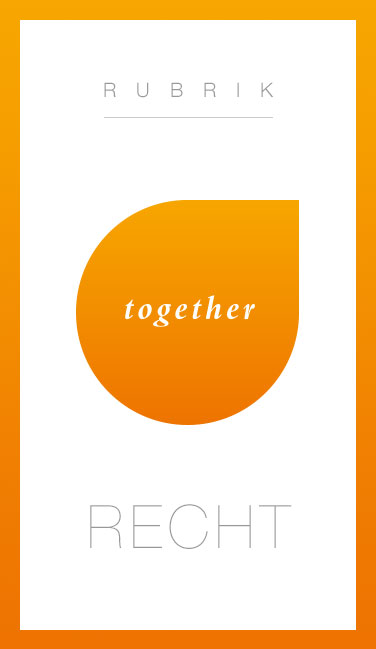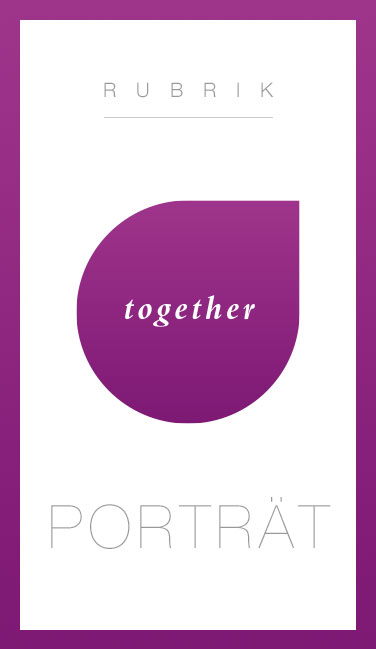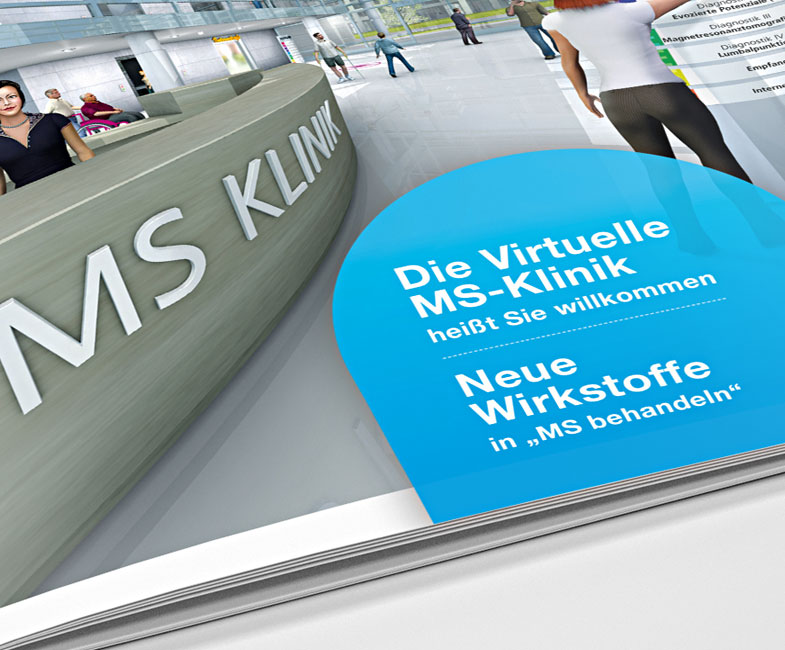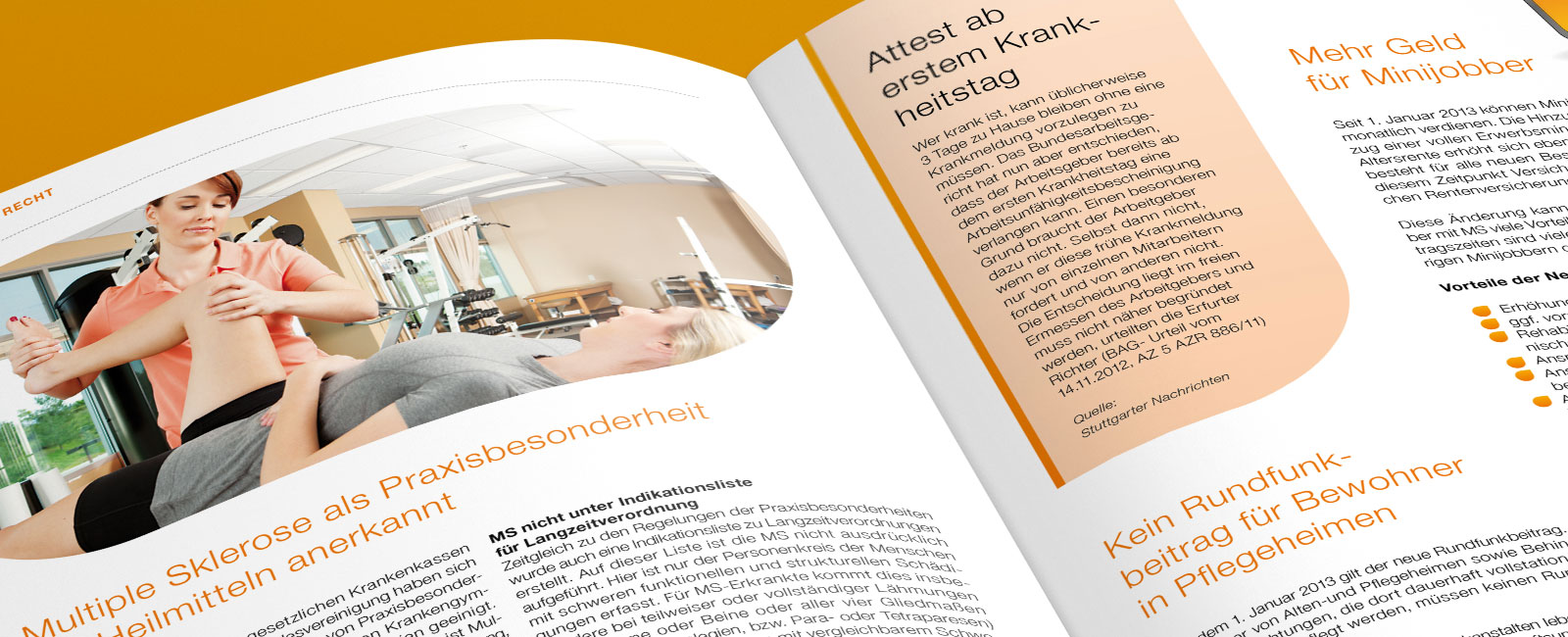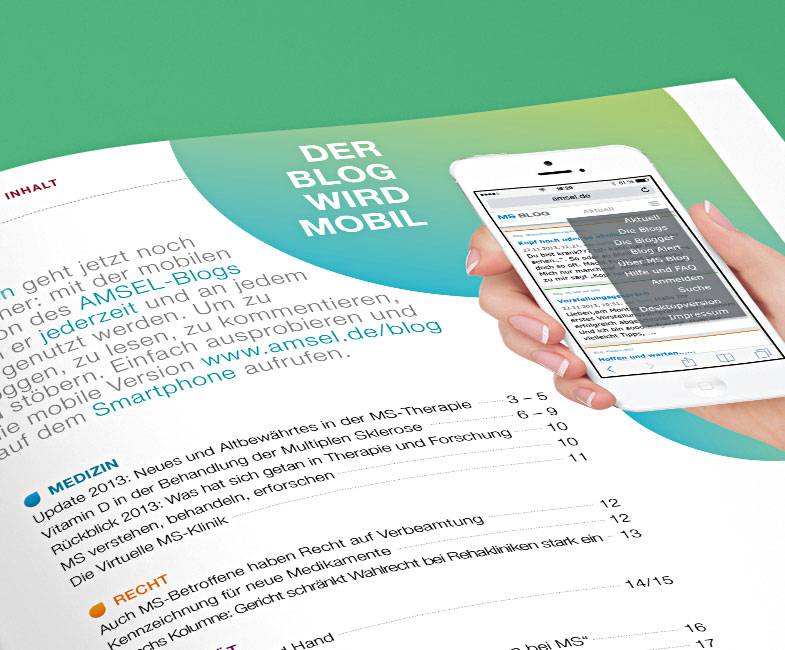 Let's work for you
You have a new project, but are still looking for a design agency? Look no further. Simply email us all the details. We're raring to go.